Wisconsin Grass-fed Beef Cooperative Membership
Graziers! Membership in WGBC gives you an ownership share and voting rights in our cooperative, and you become an owner of our statewide Wisconsin Meadows 100% Grass-fed Beef brand. You will receive a premium pay-price for your cattle, a trucking allowance, and best of all, your work goes into building the future of YOUR company.
Come meet us at the GrassWorks conference at Chula Vista January 31-February 2, 2019 or the following Saturday, Feb 9th at our annual meeting at Wintergreen Resort (afternoon educational session and happy hour open to all beef producers.) RSVP to: more.info@wisconsingrassfed.coop
Click to download a copy of our Grass-fed Beef Protocol.
Click to download a PDF copy to fill out a membership application here.
After you send in your application your can register for this web site here
Mail application and one-time fee to:
Wisconsin Grass-fed Beef Cooperative
P.O. Box 269
Viroqua, WI 54665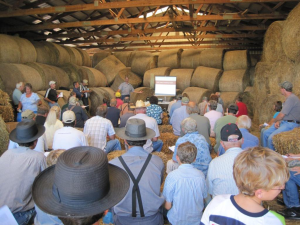 Even if you do not have finished cattle at this time that meet our protocol, converting farmers are encouraged to join and become a voting member of the co-op. You will have access to technical advice, be able to buy and sell (cattle, feed, equipment) through our member forum, and network with other Wisconsin graziers.